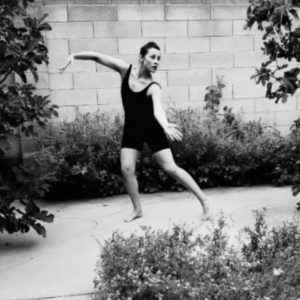 First Up!  Hymn of the Crescent on September 7 & 8 for the 30th anniversary Friends of Dance Concert at the University of New Mexico.
Score and Direction: Kerry Ring, Choreography and Performance: lisa nevada, Music: Steve Peters
Kerry Ring and I have teamed up via internet correspondence to realize a new solo, originally inspired by Kerry's 1997 solo performance at UNM.  Informed by poet Nikki Giovanni's Ego-Tripping (1973), Kerry and I have collaboratively created a choreography rich with feminine power and striking imagery that tells the story of how this divine Earth was made, and more importantly, how we must care for her. Kerry and I will formally meet for the first time the day before opening nite!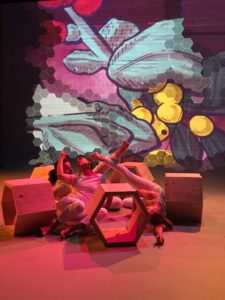 SHIFT | DANCE will also perform at the Friends of Dance concert September 7 & 8 and at TEDX ABQ, September 29!!  The trio revisits excerpts from their 2017 multi-media work, EKO-kinesis.
Choreography and Performance: Jacqueline García, lisa nevada, and Kelsey Paschich, Live Music: Caro Acuña, Video: Amy Traylor
SHIFT drew inspiration from Pastel's murals in Downtown Albuquerque as the primary launching off point for EKO-kinesis. We investigated the layout of Pastel's subject matter, the textures of the paint, design of the lines, and saturation of color as entry points to inform our movement choices. What emerges on stage is a direct result of the "cross pollination" of artistic ideas, styles, and mediums unfolding in real time and interpreted through our moving bodies. EKO-kinesis was commissioned in 2017 by 516 ARTS in conjunction with their Cross Pollination exhibition and in collaboration with the UNM ARTS LAB design team.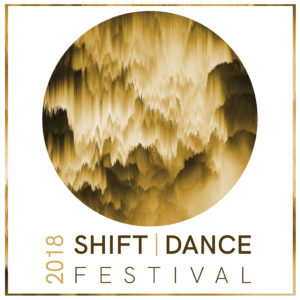 And coming up!  SHIFT DANCE | FESTIVAL 2018, September 24-29!  This year's festival features works from ARCOS Dance (Austin, TX), Rebecca Lemme/Acts of Matter (Los Angeles, CA), and a newly commissioned work for SHIFT by Jessica Miller Tomlinson (Chicago, IL).
I will also share initial movement research for my new solo tone, on Thursday September 27 at 8 pm at the North Fourth Art Center.
choreography and performance: lisa nevada, music score: Kevin Paul, rehearsal assistant: Ana Lopes Arechiga
Photos: Jo Anna Nevada (top), 516 ARTS (middle)
SHIFT DANCE | FESTIVAL 2018 logo design: Lauren Golightly